This is based off the Dunabe class runnabout. Since it had a modular design for the cargo hauling, Science Module.
Command Pod::
has it's own transporter, Warp-5 Capibilities which is pretty much the standard speed most ships travel at. plus it own defensive weapons
Cargo module slot::
The concept is easy and to install. Science module works the best for turning into a surgical suite cause of the Bio/Chem-Containment field already built in to have a germ free area to work in.
Warp Sled/ Stern Mission Room::
The 4 beds that are installed in back of the Dunabe can be converted into Bio-beds. Just add the Med-Scanners. Which enhances the increase usability of the Runnabout as the beds can still be used for general usage during trips. Flick a switch and turn it into Bio-bed by turning on the medical scanners
This Runnabout concept was developed for those planets that have a natural inhibitor to transporters beams. In supports of Ground Operation / Humanitarian Support / Invasion. And other stealth operation of rescue.
By Lt'JG Blackfur ACFO of USS Tikal.
Fully approved and field tested by CMO, ACMO,CFO, ACFO of the USS Tikal
USS CAITIAN MNC-1-A1:: Auxilary Craft of USS Tikal:: Formily USS Amazon.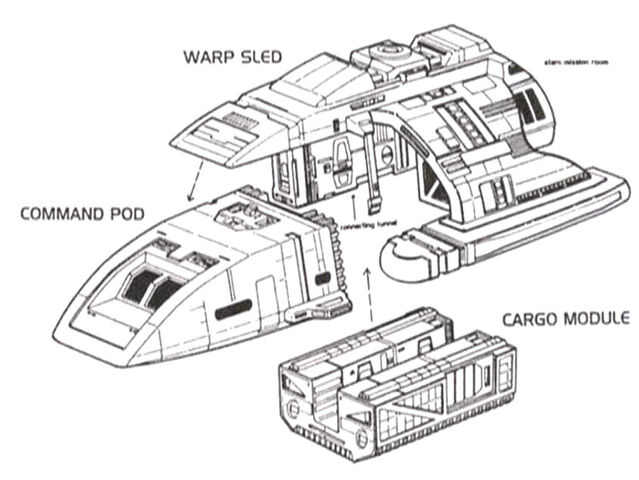 USS CAITIAN MNC-1-A1
As you can see by the break down of the Dunabe runnabout the Cargo module can be switched out for diffrent mission specific roles. With the science module being converted into a surgical module and inserted into Cargo Module slot.
During IC Roleplay, it was developed and produced over a few missions posting on the USS Tikal and field tested. All systems checked out. Approved by Ship's CMO and CFO, Project Overseer and developer Miranda Blackfur ACFO, USS Tikal.