So, as you might know if you've read one of my other recent posts, I've been messing around with 3D images as of late and I've got a few that I think look pretty good. Of course, I know my opinion is a bit biased, so I thought I'd post a few things here for commentary. What do you like? What don't you like? What could be better?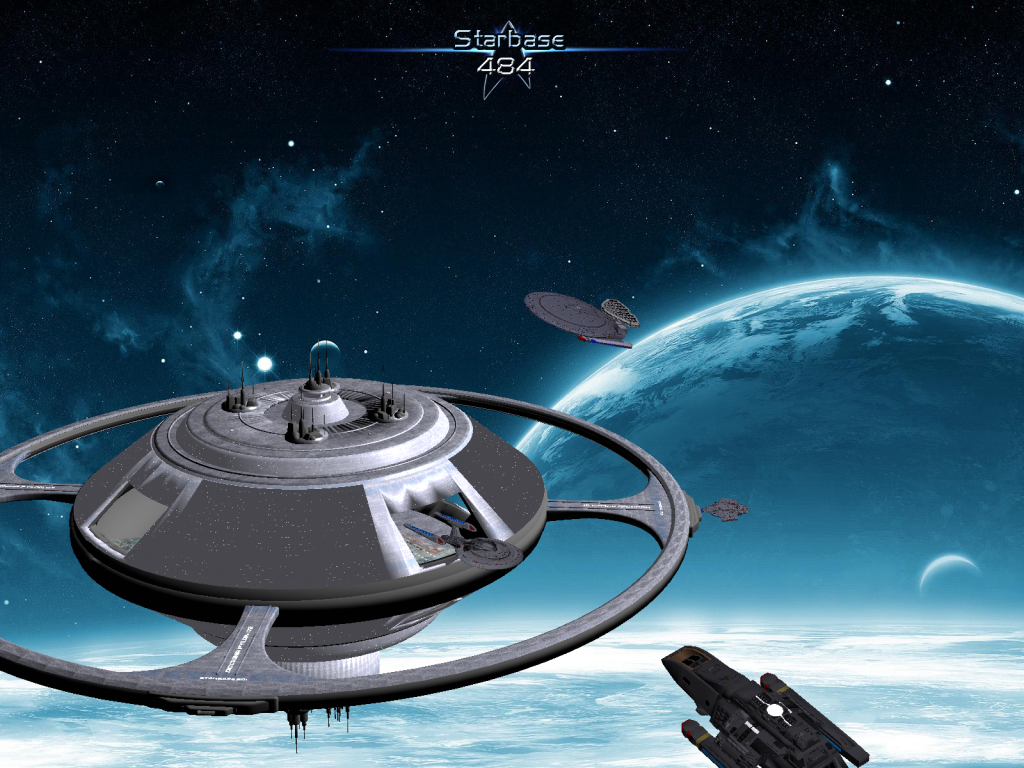 Here's something I made using a few meshes I've downloaded, mostly from STMC. I also added in the SB484 logo I created. I know the scale is off (specifically with the Sovereign and the Defiant) as the Astral-class is supposed to hold 200 ships, but it was more for getting the hang of using more than one mesh on a single image.
This was my first try at putting a 3d object in to replace something that was in a 2d picture. I took the gateroom from Stargate Atlantis for the base image, and took a basic mesh of the Stargate Universe Stargate and added a texture to it (there was none to begin with). I replaced the Atlantis gate with the modified Universe gate.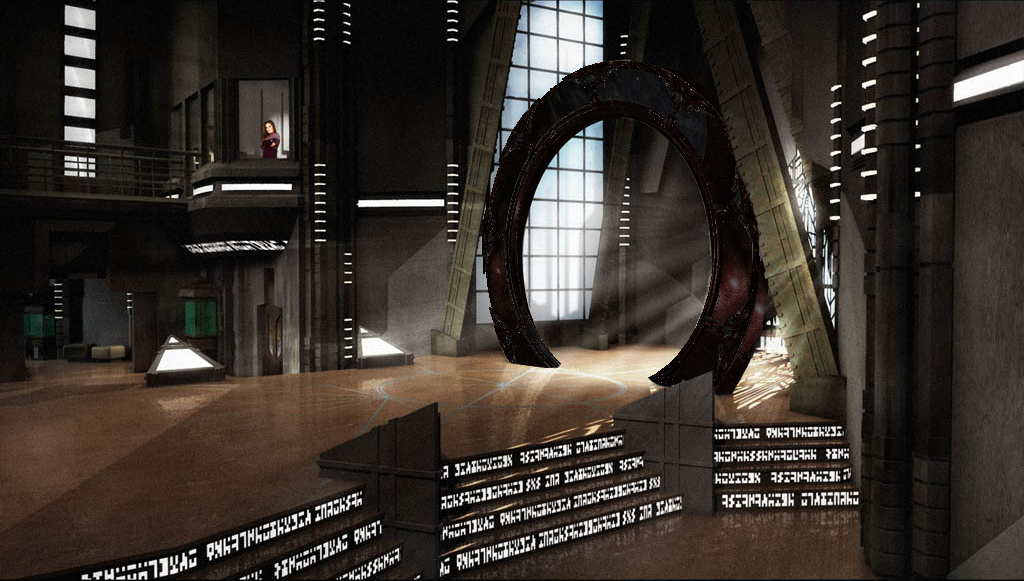 This one's essentially the same, only from another angle. I also replaced the image of Wier that was in her office with an image of my CO character.
So, there you have it. A few of my early sandbox sculptures. Any thoughts are welcomed. Good, bad, or ugly.