The set is all done!!
Inspired by cryptics design and coloured to reflect the post first contact uniforms as well as the war with the Klingons in the STO timeline. I designed the admiral uniform to be similar to Admiral Ross from DS9 in that his uniform was mostly similar aside from a belt and some piping.
There are more colours than shown in the show (as we all know from simming) but I've also made a fairly big switch in department colours; helmsmen/women will now wear dark blue (as will all other pilots) and security red shirts are back! (this latter one is again to reflect the STO canon).
Next up, the open versions:
The undershirts on their own (designed to pay homage to both the AGT and ENT uniforms:

The dress uniforms: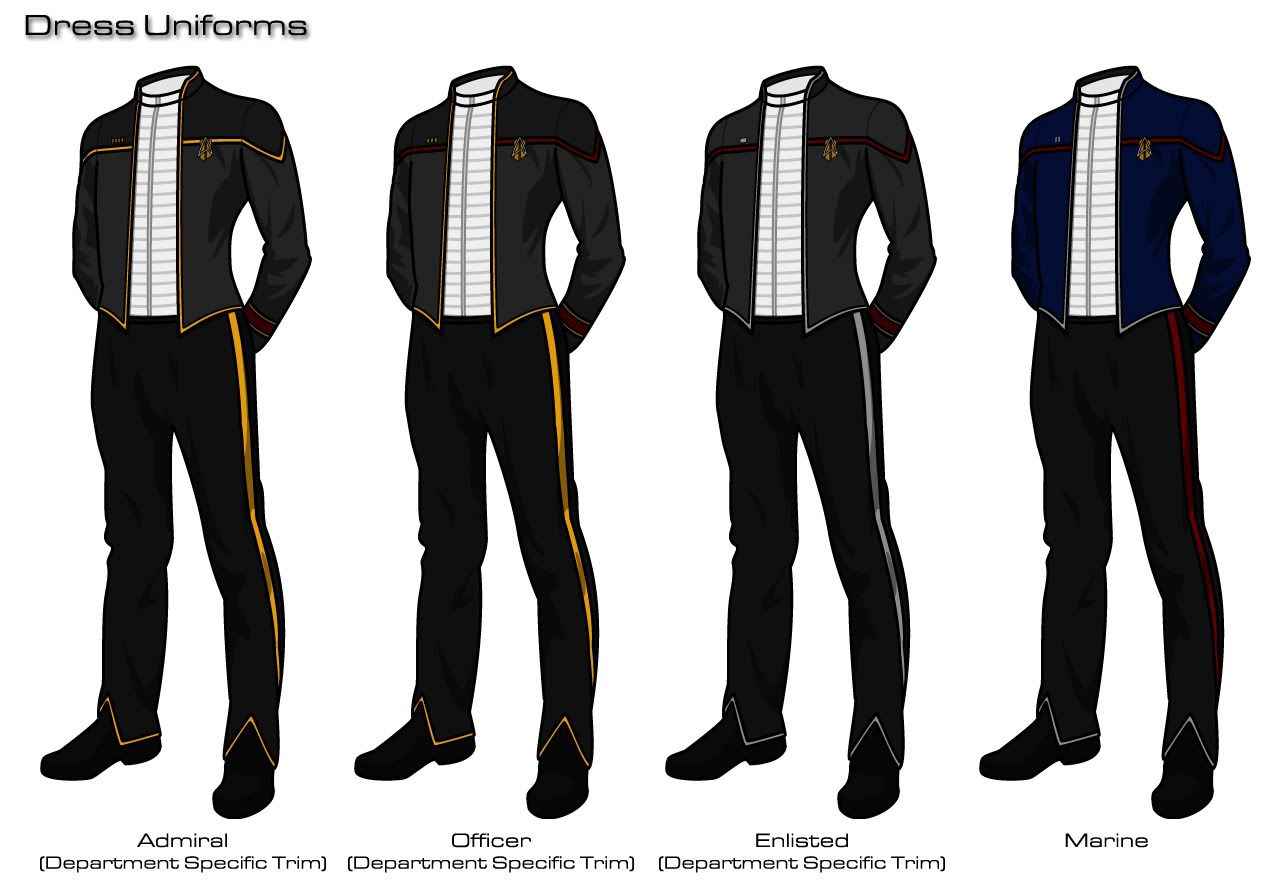 The Variants!:
The first two are again homages to ENT (oooo pockets!)
The doctor alternate is inspired by McCoys alternate outfit in TWOK
The overcoat I just added cos I think it's cool
The Field Jacket is again inspired by TWOK, seems crazy that people just beam down with a phaser and tricorder and nothing else sometimes, for some away missions you're just gonna need something more substantial...with pockets!
On a similar note, if you're entering a hostile situation the final 2 should hopefully be of use giving tactical officers and marines something more specialised.
Any more variants you think might be good?